When it comes to tracking first-time and existing client retention rates, one rule does not fit all business models. The longstanding approach to tracking first-time and existing client retention of examining one month and the number and percentage of return client visits within 90 days of that month, requires some modification based on the business model.
Today, the beauty industry landscape is a complex mixture of salons, spas, blow-dry salons, curly hair salons, medical spas, skincare, massage, nails, lash, hair replacement, waxing and other industry models.
Frank Zito, from Ten Friends Blow Dry & Style House in Hinsdale, IL, posted the following question on our Facebook discussion group, Strategies Salon Spa Business Idea Exchange.
Why is the recommended date range 90 days? Is that just a "how it's always been" kind of a thing? We are a blow dry salon that doesn't do haircuts and color. I feel like 90 days may be more full-service salon/spa specific. What is the risk of using a 30-day or 60-day return period?
Answer: You can set the "number of days to return" at whatever number makes sense for frequency of visit for your specific business model. We use 90 days because it captures the frequency of visit for the majority of hair salons that do cuts and color.
If a salon has its prebook system dialed in for 4-6 week maintenance services, it could conceivably use a 60-day window from the end of the month retention is being evaluated. For your blow-dry salon, try running your retention report for first-time and existing clients within 30 days of end of the month you're evaluating.
Then run a report for the same month at 45 days, then one at 60, and final report at 90. Where the retention rates for first-time and existing begin to level off … THAT'S the time period that fits your business model. Just remember, the longer the return period, the higher retention rates creep. (The key word is "creep" as the increase will be minimal.) The shorter the return period, retention rates can get significantly lower.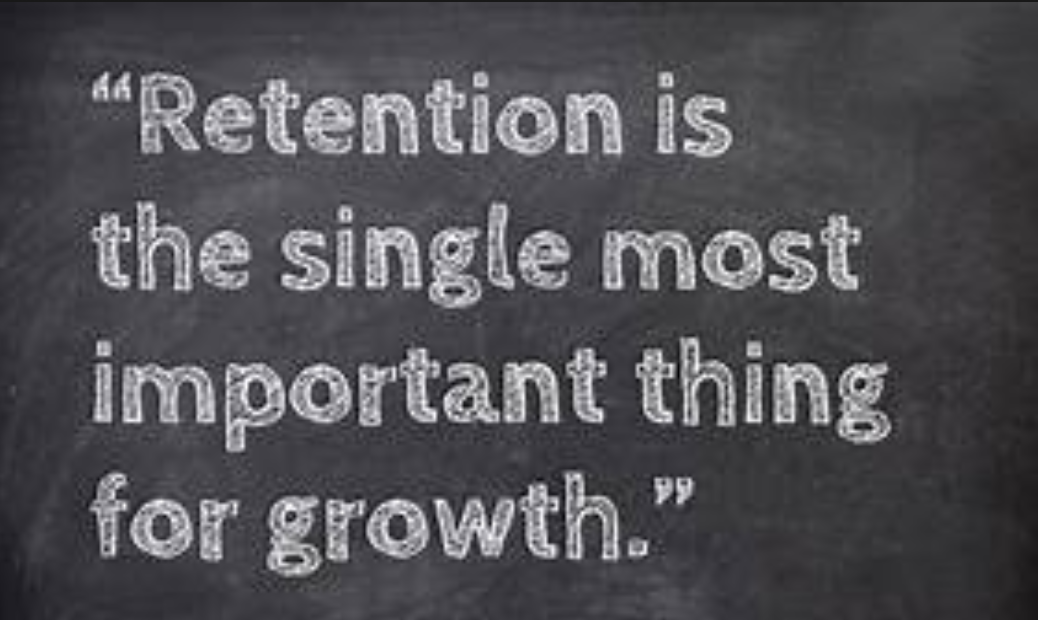 Here are our retention tracking rules:
Once you set the return period for evaluating client retention rates for performance reviews … DO NOT change it. Employees must have a thorough explanation on the change and performance expectations. Changing the return period changes the rules because it can skew client retention rate data to the point where employees are evaluated on new standards.
Track retention for ONE month at a time … with the same number of days for a return visit. This will give you the most accurate data on your company's ability to retain first-time and existing clients. Examining two, three or more months at one time degrades the accuracy because clients in the early months are given a longer return window.
Client retention is a team sport: It doesn't matter WHO the client returns to, as long as he/she returns to your company. Teamwork means that it's everyone's goal to deliver excellent service and grow the company. The days of "that's my client" and "I/me/mine" thinking are long gone.
Tourist and seasonal impact on client retention: Tourist locations that have little chance to build repeat visits will find retention rates a challenge as a gauge of skill and customer service. Seasonal locations face similar challenges but can still extract valuable client retention data during busy and slack periods.
What a 30-day return really measures: John Harms, CEO of Millennium Systems International, says, "When you set your return ranges to 30 days or less, you aren't really measuring retention. You are measuring how many clients are returning at the FREQUENCY you desire." Again, it's important to set the return range to the number of days that will give you the most reliable client retention data.
The "Transient" factor: If you have a large gift card, wedding party business, or other factors that attract transient clients, your first-time client retention rates can be impacted lower. According to John Harms, "That's why we created the ability in millennium and Meevo 2 to mark a client as transient, so they don't count towards your retention numbers. That way you're tracking the retention on those that you can truly retain." If you can't exclude transients from your retention reports, it's not necessary to waste time finding ways to eliminate transients. Why? Because any gain in first-time client retention rates is a good thing.
For many of you, the tried and true 90-day return range will give you a fairly accurate first-time and existing client retention rate. If you feel you need to adjust the number of return days, follow my directions above to run a number of reports for the same month with 30-, 45-, 60- and 90-day reports. The point at which first-time and existing client retention rates level off becomes your new default return cycle.
Originally published here