This COVID-19 reopening tool kit was developed and tested for us, by us. Use this pragmatic "CARE Strategy" at your salon, barbershops, or salon suite as you prep to reopen your small beauty + barbering business. 😉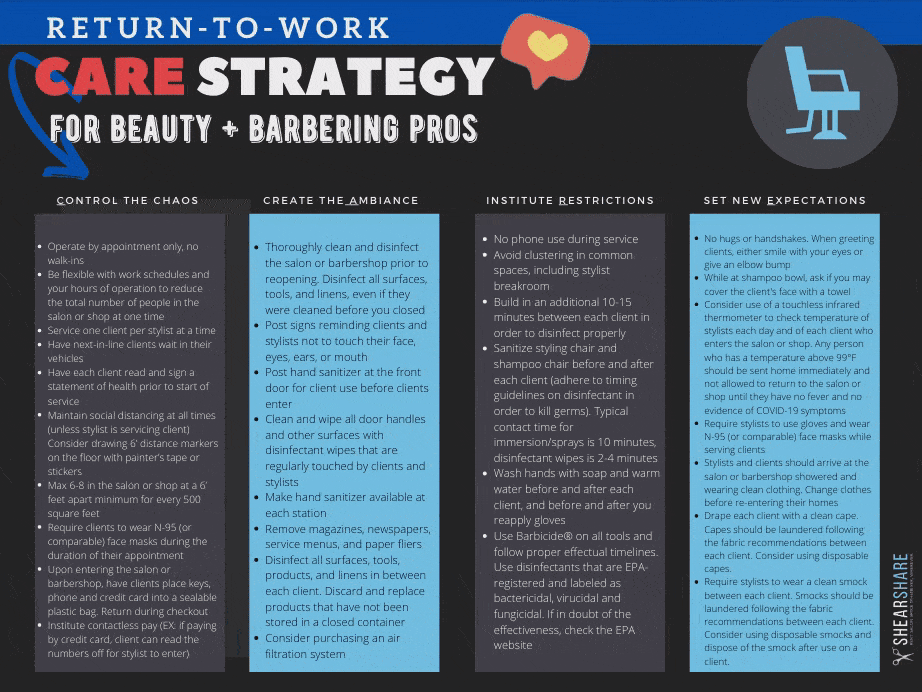 Download your free Statement of Health below that was ✍🏽mentioned in the CONTROL THE CHAOS section.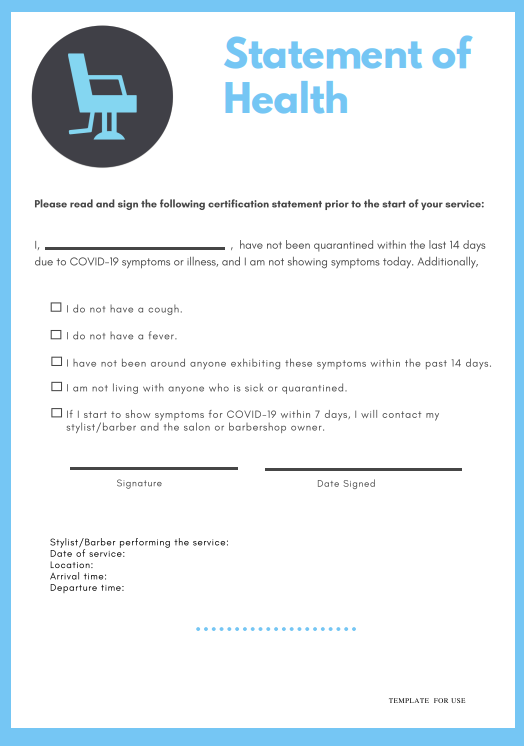 Order sufficient PPE early and often! Here's where to find affordable PPE for your salon or barbershop. 😷
And don't forget to get BARBICIDE Certified for free before you reopen those doors!