Founders Stories is a monthly series open to all entrepreneurs. From idea to exit or somewhere in the middle, we'll talk with startup founders about what it takes to start a successful company.
Every month we'll choose one founder to give their story— which includes their successes, failures and even the grey areas along the way.
This month you'll hear from Dr. Tye and Courtney Caldwell, founders of ShearShare!
SPEAKERS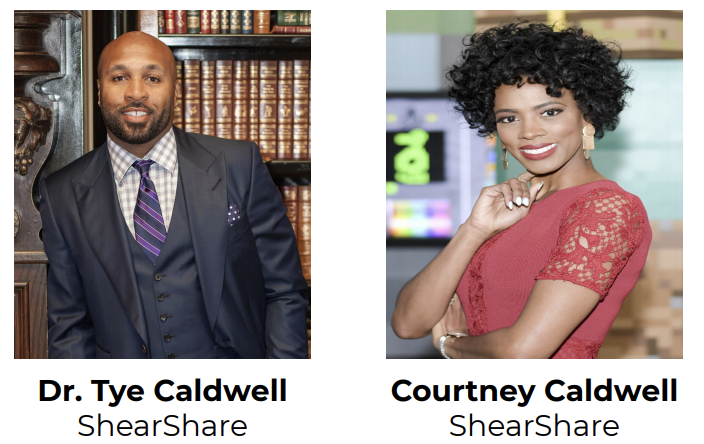 Dr. Tye Caldwell is the Co-founder & CEO of ShearShare, the first on-demand salon and barbershop space rental app. Recognized as a tech visionary and industry pioneer, Dr. Caldwell's mission is to help beauty and barbering professionals around the world maximize their earnings potential. By redesigning access to B2B beauty space and serving an underserved niche, Tye is enabling more than 1,000,000 licensed professionals to work on their terms, while salon and barbershop owners make money on unused space.
Courtney Caldwell is the Co-founder & COO of beauty-tech startup, ShearShare. Prior to co-founding ShearShare -- Google Demo Day winner 2018, Tech. Co's Startup of the Year, and a YC Fellowship and 500 Startups alum -- Courtney managed an award-winning salon with her husband and co-founder, which was the genesis behind ShearShare. Courtney is the 33rd African-American female to raise $1 million for her tech startup and recently received an honorary doctorate degree from Miracle University.
WHAT TO EXPECT
6:00pm - Networking
6:30pm - Introduction
7:00pm - Questions & Continued Networking
PARKING
Please go here for more information about parking at Capital Factory Dallas.